Sunday, September 16th, 2012
Are you Ready for a New Career?

With FastTRACK you could be earning a substantial income in as little as one year!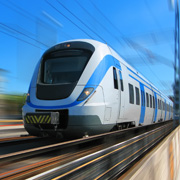 One of the obstacles in traditional direct-selling and network marketing businesses is that it can take several years of hard work before you make any serious money. Shaklee has changed all that with FastTRACK, a program that provides significant extra bonuses at the start of your business to help you develop a new career that pays well sooner. In fact, you can earn up to $100,000 in the first 15 months!
Since first introduced a few years ago FastTRACK has been a resounding success. Evidence of that is that Shaklee has paid out over $2.5 million in these additional bonuses.
Normally FastTRACK is only available to someone when they begin their Shaklee business.
But, Shaklee is giving existing Shaklee Distributors ONE LAST CHANCE to take advantage of this amazing program. If you are ready to get out of the "rat race" and have your own business than pays well and has many other perks such as trips and bonus cars, contact us today to learn more.
We would love to help you get you started in FastTRACK and provide all the training and support you need to be successful!