Thursday, July 28th, 2011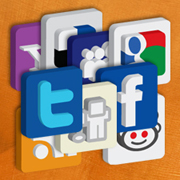 Over the past few years one of the hottest trends in our society has been the pervasive growth of online social networking through such tools as Facebook, Twitter, and blogging. Shaklee has been long involved with social media and has encouraged business builders to take advantage of this opportunity. As powerful as these tools are, they are no replacement for more basic business practices, but they certainly can aid and enhance your efforts.
One of the great challenges in all of this is the fact that social networking is evolving quickly. What seemed to make sense a couple of years ago no longer applies, and even within the past six months there have been industry innovations and shake-ups that are changing the social media landscape. This can be daunting for those who are not technically savvy or keeping up-to-date with the changes.
To help us navigate these tricky waters, Shaklee has launched a number of initiatives to assist business builders:
1. Shaklee has put in a place a Social Media Manager whose job is specifically to leverage this technology and to help us use it more effectively.
2. At the upcoming Global Conference in Washington, DC Shaklee will be offering several involved training sessions on how to take advantage of social media. For those of you unable to attend, we will pass along some of the information we learn, and there should be resources available to the larger field.
3. Shaklee has published some new Social Web Guidelines to help us understand how to utilize social media appropriately and within Shaklee policies. These are important changes that reflect the current status of the technology and the various services offered. You can read these guidelines at this LINK.
If you are not already actively utilizing social media in your business we encourage you to learn more about how this can benefit you.