Last week we had the opportunity to travel to Washington, DC for a fabulous time at the Shaklee Global Conference. As usual Shaklee put on a first class event, with this year focused specifically on giving us the tools and training for building our business. More than any annual conference we've ever attended (7+) this was the most practical and helpful!
From the communications you've already received from Shaklee and us you've probably heard some of the exciting news already. There were a number of product announcements, some great new tools and systems introduced, and incredible incentive programs. Over the coming weeks you will receive much more information, and we certainly want to help bring this information to you.
Even though we will be passing on more details on all the announcements in future emails, blog posts, tweets, and Facebook updates there are a few important items we want to bring to your attention right now because of their time-sensitive nature:

Limited-time Power Bonus Offer



Shaklee Power Bonuses are incredible way to boost your business and earnings, but they are normally only available for new Distributors during their first 90 days and likewise when you attain a new Business Leader rank. But, as a one-time offer Shaklee has opened them up to everyone until November 30, 2011. For every 15 sponsoring points you achieve by then you will receive $150.00 in cash! But, even more significant, the amount is doubled for the remainder of August. That's right, achieve 15 sponsoring points and Shaklee will pay you $300.00. So, the next few weeks are a great time to introduce people to Shaklee!
Limited-time FastTRACK offer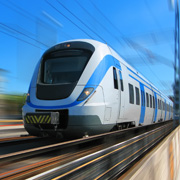 Two years ago Shaklee introduced FastTRACK, a career-development program that pays you significant bonuses for seriously building your business. With all of the extra incentives Shaklee will pay you, you can earn up to $100,000 in the the first 15 months. Hundreds of people are working there way through FastTRACK and already a significant number have completed the program. It works! FastTRACK is normally available only when a new Distributor begins, but Shaklee is giving qualified non-Business Leaders one more opportunity to enter FastTRACK, beginning September 1st. If you missed entering FastTRACK before or weren't ready then, this is your chance to take advantage of it. Please contact us immediately to get started, and to take advantage of all the new training opportunities that are available!


Register now for the 2012 Global Conference
You can experience all the excitement and benefits of a Shaklee Global Conference yourself by joining us in Las Vegas next year. This will be one of the most affordable conventions that Shaklee has ever put on, and in an incredible city! But, to take advantage of the special registration rate you must register by August 31st. Visit the Global Conference website today!
Also, if you are not yet a Business Leader, ask us how you can earn your registration for free!