LIMITED TIME OFFER for current Shaklee Members and Distributors
Are you ready for a fresh start to your financial future?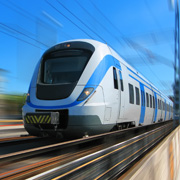 Two years ago Shaklee introduced FastTRACK, a career-development program that pays you significant bonuses for seriously building your business. With all of the extra incentives Shaklee offers, you can earn up to $100,000 in the the first 15 months. Hundreds of people are working their way through FastTRACK and already a significant number have completed the program. It works!
FastTRACK is normally available only when a new Distributor begins, but Shaklee is giving qualified non-Business Leaders one more opportunity to enter FastTRACK, beginning September 1st. If you missed entering FastTRACK before or weren't ready then, this is your chance to take advantage of it. Please contact us immediately to learn more or to get started, and to benefit from all the new training opportunities and tools that are available.
Spending 10-12 hours per week over the next 15 months, along with our personalized assistance, can give you a bright new future!